When we were growing up, every time we kids asked our mom what she wanted for Christmas, her standard reply was, "Make me something," or "Just a photo of you."
I remember rolling my eyes and wondering what on earth was wrong with her, because how boring was it she wanted a gift that reminded her of us when she could ask for anything?! Clearly she didn't understand how capable the big jolly red guy at the North Pole was. But now, 20-something years and three kids later, I get it. To my mom, it was never about the macaroni necklaces or the pictures in popsicle stick frames—it was the love behind those things.
And so, when my husband asked what I wanted for Christmas last week, I found myself answering, "I'd love a nice photo of the family to put on the wall." And just like that, my transformation into my mother was complete.
Here's the thing: moms don't want more stuff.
We pick up stuff from around the house, and dust shelves full of stuff, and move stuff off of the passenger seat when we go somewhere with a friend. And we are over it.
Sure, there are things here and there that strike our fancy (usually at Target, and which we always pass right by on our way to get toilet paper or diapers or something equally as unsexy but necessary)—but truly, moms don't want more stuff. We want a gift that means something.
Like nice family photos. You know, where everyone is actually smiling and happy, and not picking their noses or crying or fighting. Photos that are bound into a sweet book or displayed in acrylic blocks on her bedside table instead of lost in the sea of others in her phone gallery.
Or the words to our first dance, wedding vows, or favorite song made into a piece of art we can look at every day.

Or the kids' names on a dainty necklace. Because somehow, even though we're overwhelmed with motherhood on the daily, there's not much we'd love more than to physically carry our loved ones next to our hearts everywhere we go.
Or our grandma's famous chocolate chip recipe—the one written in her gorgeous handwriting—made into a sign we can show off in our kitchen.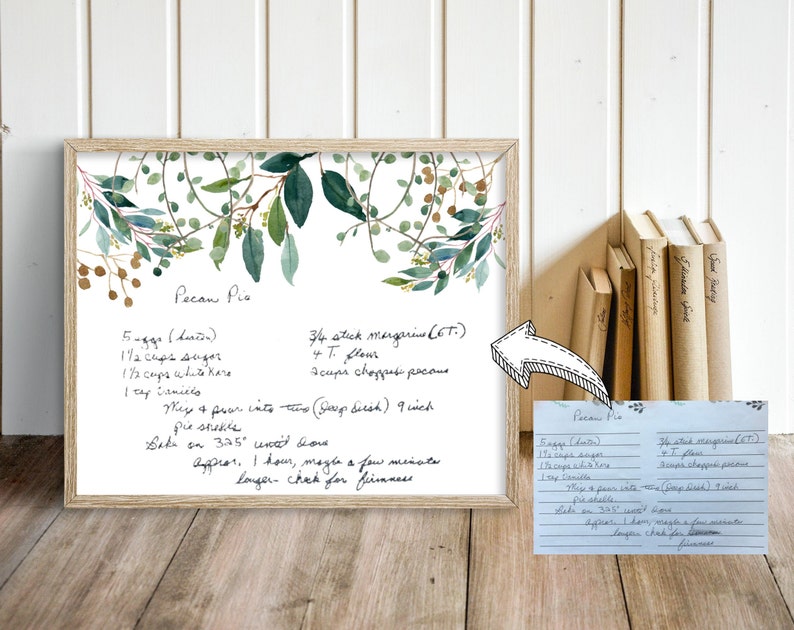 We want something to remind us that all of the hard work—all of the late nights and early mornings, all of the things we do for everyone else—are seen, appreciated, and worth it.
So yeah, go ahead and get her those shoes she's been hinting at or that Roomba to lighten her load a little bit, but don't forget to put something under the tree that will melt her into a puddle of mushy sentiment and show her just how loved she really is.
At Her View From Home, we love sharing our favorite things with you! The recommendations in this post contain affiliate links, so we may receive a small commission if you choose to purchase any of them. You can check out more products we're crazy about at our Shop tab HERE.