Written By:  Kitty
I've made a few crafts with burlap over the last year or so, and this is one of my new favorites! (Mostly because of how easy it is, and because sewing is not required!) You can see a few of my other burlap crafts over here!
This one requires a wire hanger, and some strips of burlap. You can either buy large burlap ribbon at the store, or cut up a large piece of burlap for this one. For me, I put an add on Craigslist last year, looking to buy burlap gunny sacks for $1 a piece. One lady responded with about 100 sacks (ah the perks of living in Nebraska….farmers tend to have a lot of those). I only bought 10, but have used them for a few various projects.
You will also want scrap fabric or ribbon.
So here we have our supplies:
1. burlap
2. hanger
3. ribbon
4. pliers
4. Glue gun optional
First, take your hanger and bend it into a circle, then unwrap the part at the top to disconnect the hanger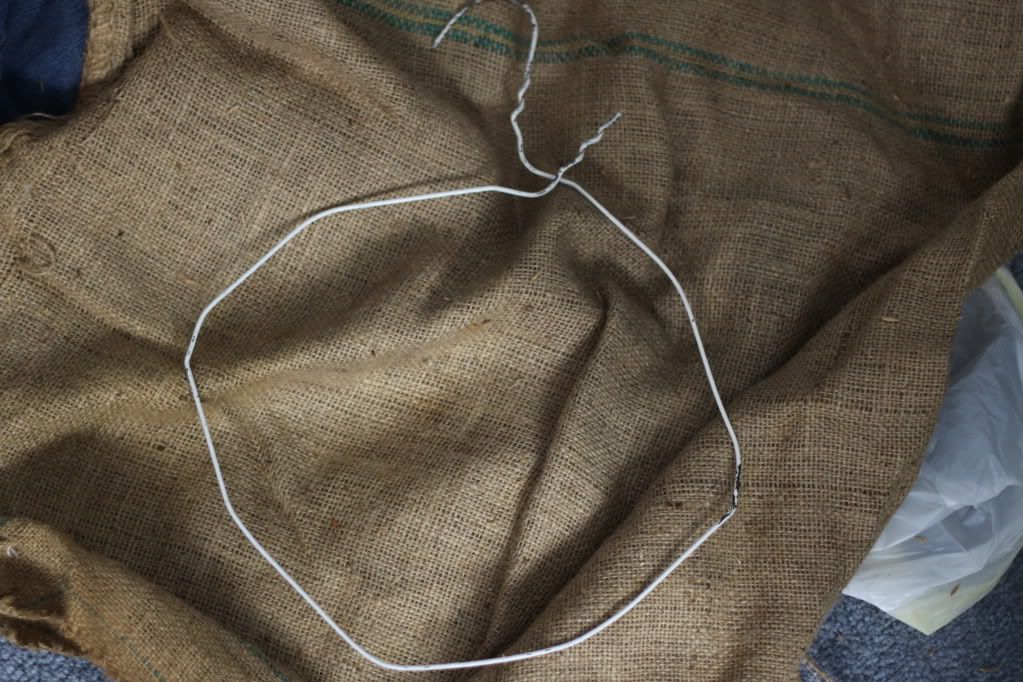 Next, cut strips of burlap. Form my burlap sack, I'd suggest about 6 strips of burlap, about 3 inches wide. (they dont have to be perfect!)
Now string them onto your hanger.
You an play with how far apart you want to string them. The further apart, to looser your "waves" will look. The closer, the more bunched.
Now that you have them all strung, you'll want to close up the top of the hanger.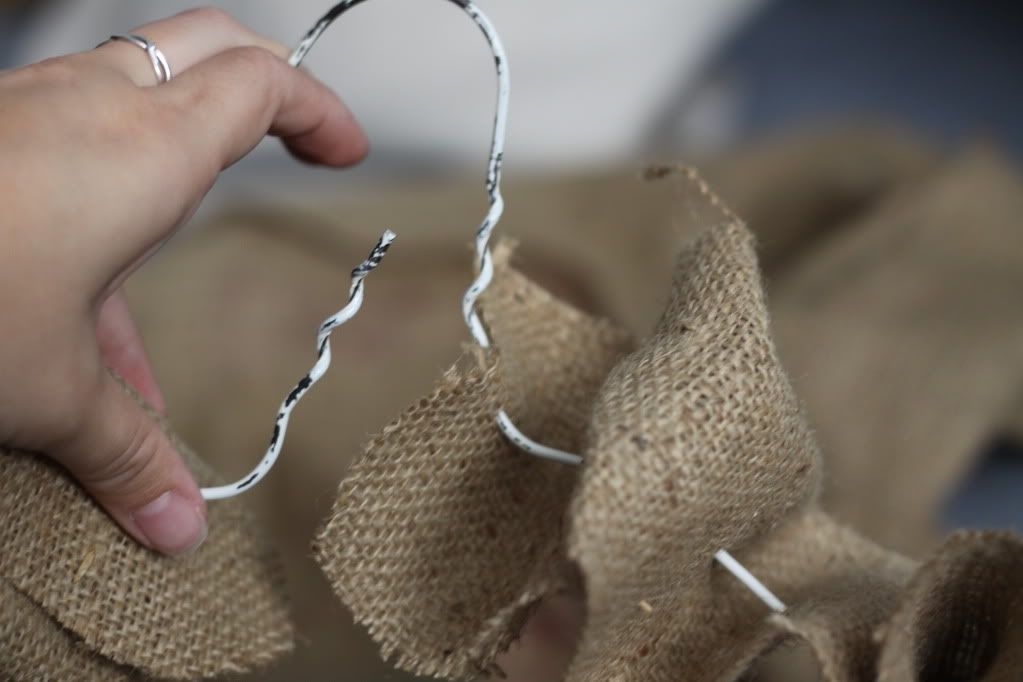 Now is where you'll want to "fluff" your hanger. You should tie the ribbons in place, to keep your burlap from all bunching up at the bottom. If you're worried about it staying in place, make a dab of hot glue to keep the burlap from sliding at a few key points around the hanger. Tying the ribbon works well too! It just depends on how durable you need it to be!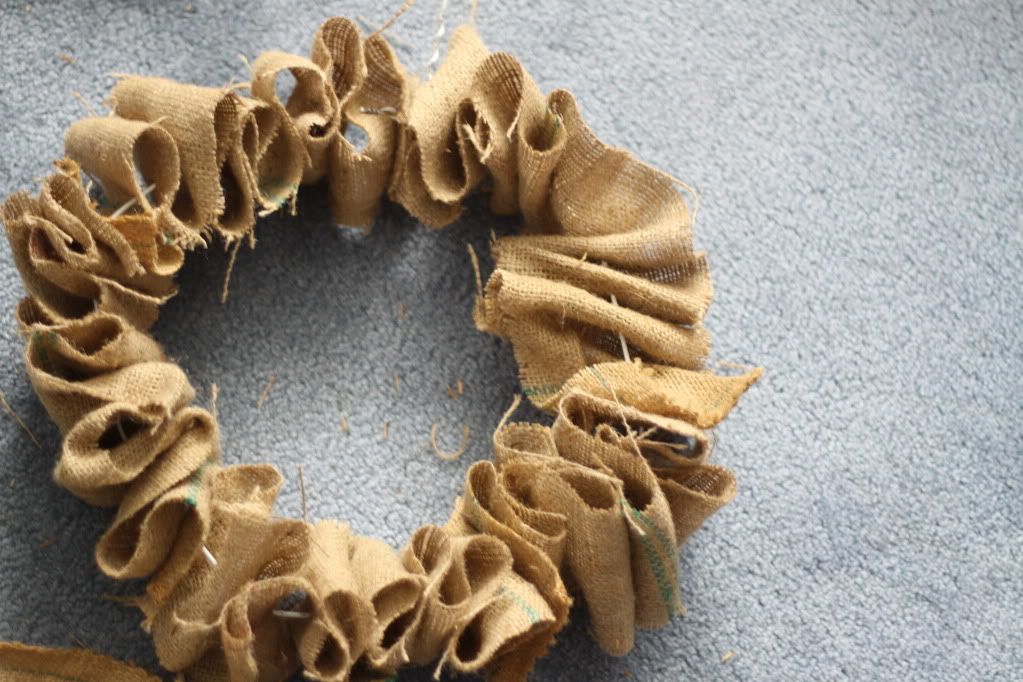 And you're done! Tie a bow at the top (optional) and proudly display your new fall project!