When our daughters and I were running around the house having a tickle fight after dinner this week, I rolled my eyes when our oldest started crying. I thought she had stubbed her toe and was putting on yet another dramatic performance. She's the queen of injuries, usually getting hurt in some form at least twice a day.
Paper cut? Cue the tears and get out the Band-Aids.
Tiny scrape on the knee? Someone needs to find the butterfly stitches. STAT!
There is no shortage of tears in our house, but on that night I listened. I elevated her foot, inspected her toe which had slammed into the corner of the entertainment center, and iced it. When she was still upset and in pain an hour later I gave her Advil and put her to bed. I called my husband who was out of town to see if we should maybe go to the ER, but he wasn't sure what to do either. So I decided to wait.
The next morning when she couldn't put any weight on it though, I was like, "Seriously? It's just a bruise! Try walking on your heel, don't be a drama queen." Since she could only hop on one foot, she had to stay home from school. Later she threw up, and around lunchtime, I looked again and the toe did look funky. Black and blue, with a weird bump, and she still couldn't walk at all.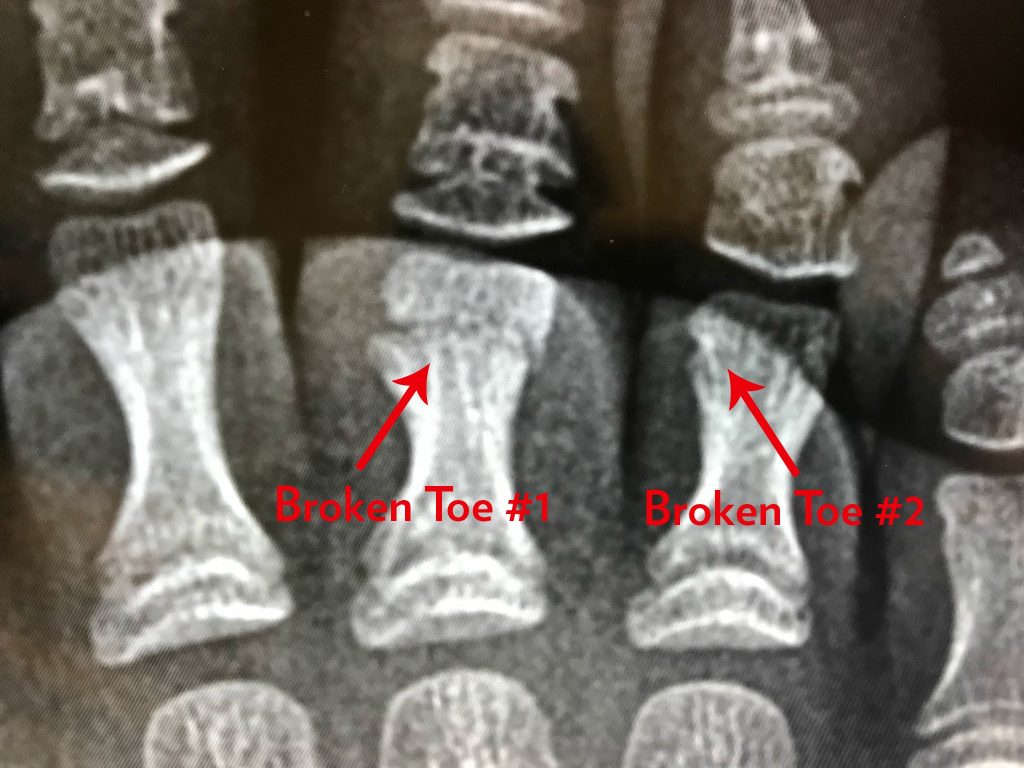 Not wanting to deal with the astronomical costs of a hospital, I found an orthopedist and was shocked when we learned that she not only broke one toe completely through but also chipped the bone of another. He fitted her in a cast, she smiled with redemption knowing she indeed was not faking, and I felt like the worst mom ever.
But that feeling didn't last long, because as they say, misery loves company, and the internet was my BFF. I posted our story on my Facebook page asking parents if they had ever discounted their kid's injuries, only to find out later that they really weren't faking. The responses were gold!
Hundreds of moms and dads wrote in their stories of misdiagnosing injuries and bad parenting confessions, and I not only took comfort in their own tales of parenting suckiness, but I laughed my a** off.
Here are some of my favs so far:
You Better Be Sick!

Spiderman for the Win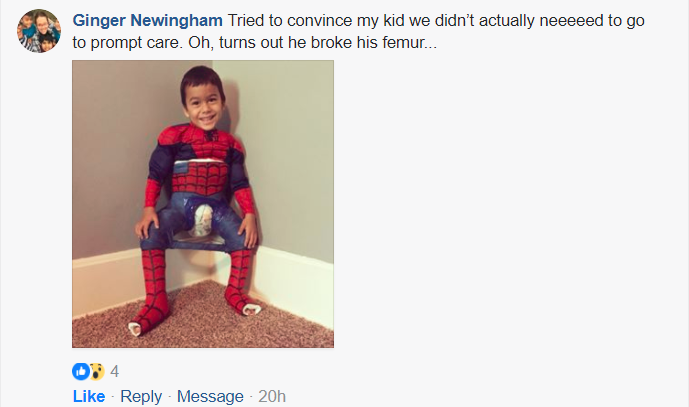 Mickey D's Cures All

Dad is a Turkey

Oops!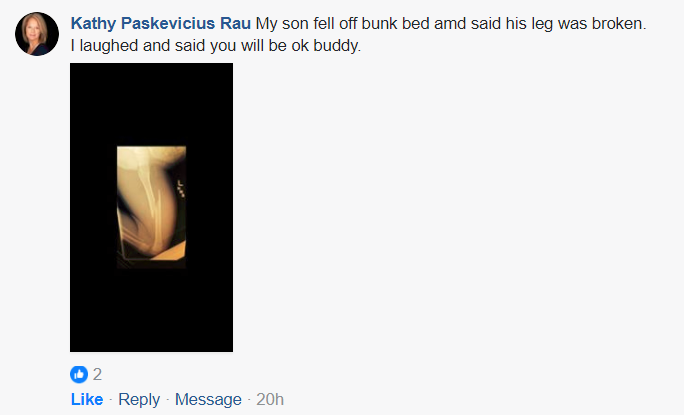 Fifth Day is a Charm

Not 1, Not 2, or 3, but 4 Broken Toes

She Keeps Ignoring Me…

Whiplash at the Waterpark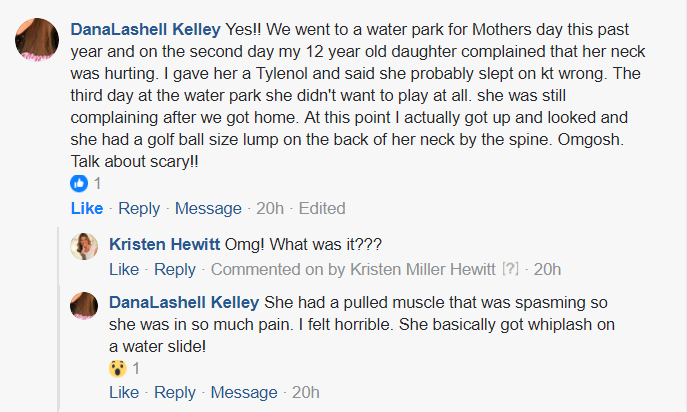 We Are All Jerks

Bye Bye Ballet

Soccer Mom Mishap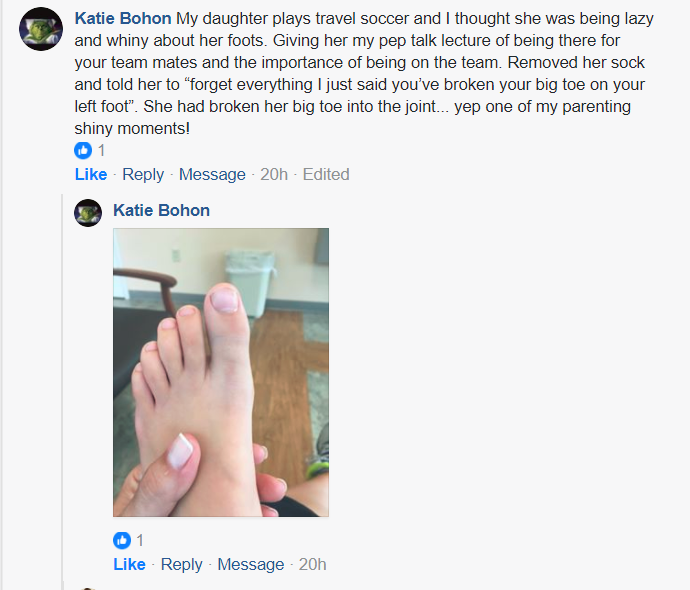 Pregnant Pinky

Grandma Knows Best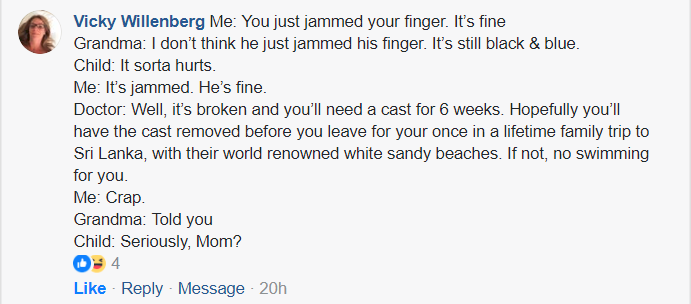 That's What 9-1-1 is For

More Saltines or Appendicitis?

Don't despair, parents, there is no manual for child-rearing, nor is there one for determining if our kids are indeed faking an injury or truly need their appendix out. And we learn from our failures so now at least we'll know what to do the next time our kids break an appendage.
GO TO THE DOCTOR!
Hoping that never happens, but guilt be gone parents because it appears we've all been there! (Some worse than others.)