As a mom of teens, I'm trying to balance letting them have some downtimes while staying connected—and ensure we're not spending all of our time looking down at our phones.
We listen to audiobooks sometimes on long car trips or during carpools to sports practices, but our family just started listening to a few together in the evenings. At first, my kids were like, "Ugh, L-A-M-E," but once we got into it, we were hooked.
Our family will play it during dinner or clean up, before bed, or even just because someone wants to hear what happens next. And if one of my kids doesn't want to participate, I let them go off on their own and listen at their pace. I do ask that they finish the book though, as I like that we can all talk about it.
Here are a few of our favorites and a few we've put on our to-read list:
Cinder is a skilled mechanic cyborg, a human with machine parts, and lives with her step-mother and sisters. (Remind you of Cinderella yet?) When Prince Kai asks her to fix something for him, she becomes entangled in a plot that puts her life at risk and the entire country's fate is hanging in the balance. This is a great series for young teens.
Mia's trying to remember what happened after her entire family was killed in a car accident, all but her.She's trapped in a broken body and wondering if she has a life worth living anymore. SO, so powerful!
This is an uber-popular series that takes place on Mars with a caste society, color-coded by the level of your caste. Darrow, a low-caste Red, infiltrates the ruling Gold caste's special training school. His training? Kill or be killed. Lead an army or be enslaved. It's better than Hunger Games–especially for boys who don't want to read about romance and really get enthralled with a battle strategy.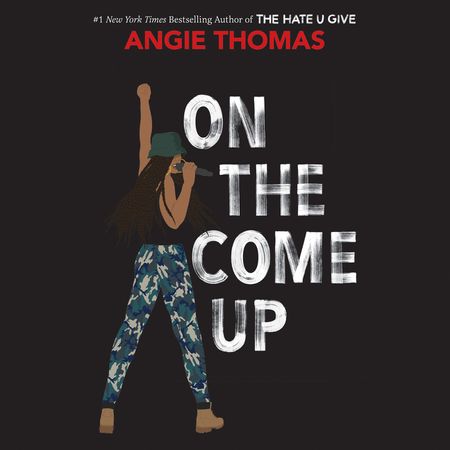 From the author of The Hate U Give, 16-year-old Bri wants to be one of the greatest rappers of all time. Or at least win her first battle. As the daughter of an underground hip hop legend who died right before he hit big, Bri's got massive shoes to fill. But it's hard to get your come up when you're labeled a hoodlum at school, and your fridge at home is empty after your mom loses her job. So Bri pours her anger and frustration into her first song, which goes viral. . . for all the wrong reasons.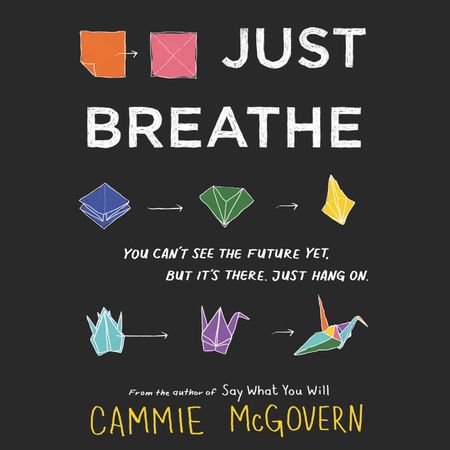 A poignant coming-of-age romance novel, David Scheinman is the popular president of his senior class and battling cystic fibrosis. Jamie Turner is a quiet sophomore, struggling with depression. The pair soon realizes that they're able to be more themselves with each other than they can be with anyone else, and their unlikely friendship starts to turn into something so much more. But neither Jamie nor David can bring themselves to reveal the secrets that weigh most heavily on their hearts…
From the author of The Sisterhood of the Traveling Pants, this postapocalyptic teen love story looks at the idea of manipulating the future by traveling back in time—and if we should.
This award-winning novel is a brilliant story of two young women during World War II who are brought together to support the British RAF. The story unfolds gracefully through written confessions of one of the women who is captured by Nazis after their plane goes down in France. After the accident, the friends are separated and listeners initially don't know if they both survived. The tale is a combination of historical fiction, thriller, war drama, and spy story—and, through it all, a touching story of friendship wonderfully brought to life by the superb narrators, who are spot-on with Scottish, British, French, German, and English accents.
If I'm being honest, I thought I was going to HATE this, but it is so well told and entertaining we've listened to it twice. Voicing the various characters with individual accents and vocal styling makes for a memorable listening experience. Stoker's tale of Victorian moral fears sparked the vampire genre and furnishes an excellent example of how listening to a terrifying story, beautifully performed, can raise text, plot, and characterization to a new level.
This might be my favorite. My daughter and I listened to this on a long car ride for a soccer tournament, and we didn't want to turn it off. Eleanor, 15, is bullied at school because she's overweight and dresses flamboyantly. Park is a half-Korean boy who has lived in Omaha, Nebraska, all his life but still feels like an outsider. This story of first love slowly builds from the first day Eleanor sits next to him on the school bus. Eleanor finds refuge from her miserable home life at Park's house after school—until their relationship is tested. Parental abuse, bullying, family resilience, and love combine for a realistic look at adolescents under duress.
Ever since his brother, T.J., was killed in Iraq, Matt feels like he's been sleepwalking through life—failing classes, getting into fights, and avoiding his dad's lectures about following in his brother's footsteps. T.J.'s gone, but Matt can't shake the feeling that if only he could get his hands on his brother's stuff from Iraq, he'd be able to make sense of his death. But as Matt searches for answers about T.J.'s death, he faces a shocking revelation about T.J.'s life that suggests he may not have known T.J. as well as he thought. What he learns challenges him to stand up to his father, honor his brother's memory, and take charge of his own life. With compassion, humor, and a compelling narrative voice, E. M. Kokie explores grief, social mores, and self-discovery in a provocative first novel.
Recommendations in this post contain affiliate links. Her View From Home may receive a small commission if you choose to purchase.